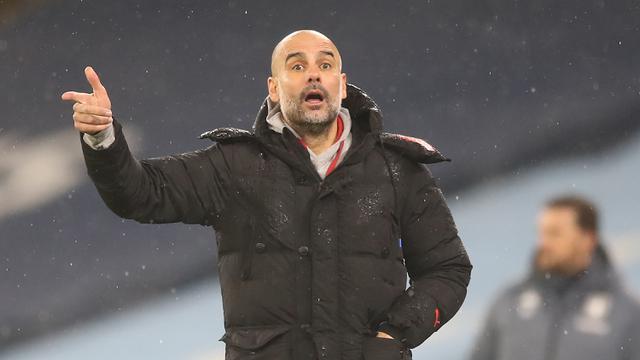 Manchester City berhasil meraih kemenangan atas Aston Villa pada laga pekan ke-32 Premier League. Manajer City, Pep Guardiola, menyebut hasil positif itu membuat timnya semakin dekat dengan trofi juara.
Melawat ke markas The Villa di Villa Park, Kamis (22/4/2021) dini hari WIB, Man City tampil menekan sejak bola digulirkan. Mereka menorehkan 72 persen penguasaan bola, berbanding 28 persen milik Aston Villa.
Manchester City juga melepaskan 13 tembakan yang tiga di antaranya mengarah ke gawang. Di sisi lain, Aston Villa memperoleh tiga peluang bagus dari delapan kesempatan.
Bermain dominan, Man City berhasil membungkam The Villa dengan skor 2-1. Sepasang gol kemenangan The Citizens dicetak Phil Foden pada menit ke-22 dan Rodrigo menit ke-40, sedangkan gol tunggal Aston Villa disarangkan John McGinn ketika pertandingan belum berjalan satu menit.
Berkat hasil positif tersebut, City semakin kukuh berada di puncak klasemen sementara Premier League dengan nilai 77 hasil dari 33 laga. Mereka unggul hingga 11 poin atas Manchester United yang menghuni posisi kedua.